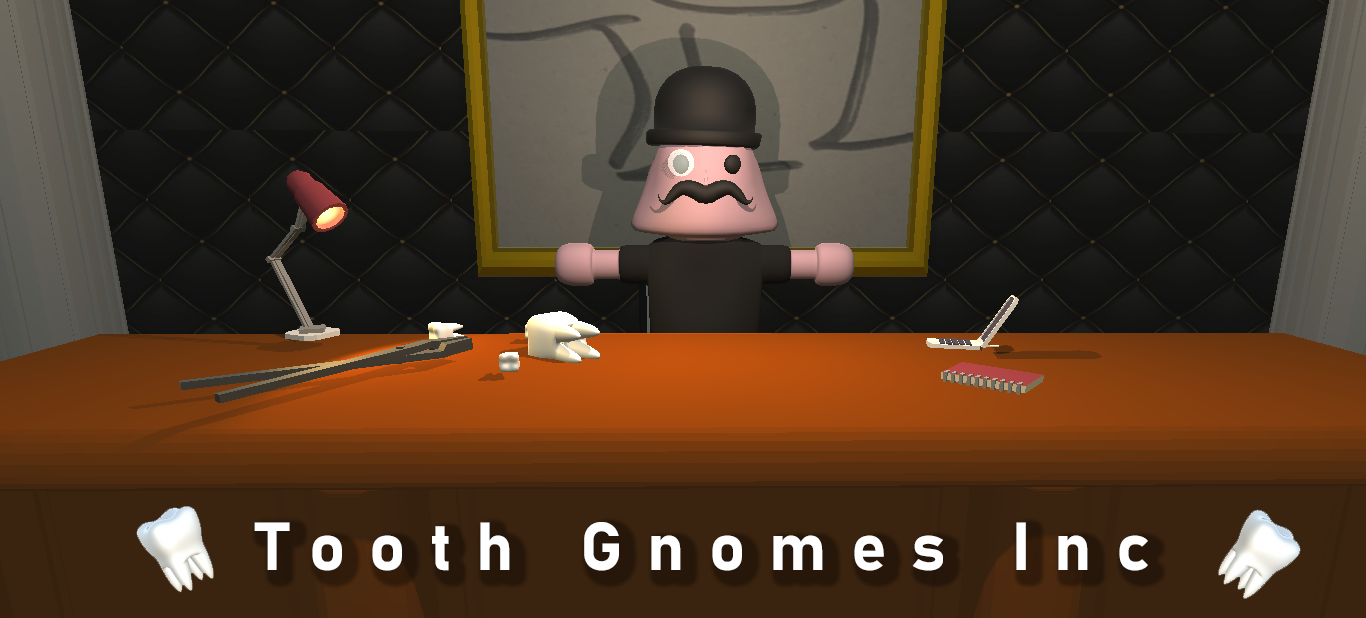 Tooth Gnomes Inc.
A downloadable game for Windows
Help the gnome vent his anger and collect teeth from the office.
This small game is part of the course "How? Why? and Where's the next door?".

Made by: Sebastien Decuyper, Benjamin Rose
This game was created at Game Design // UE at the University of Europe for Applied Sciences.
Supervised by: Prof. Sebastian Stamm (SummerSemester 2022)